Coulton Instrumentation fully supports the local Christchurch Rotary and Shelterbox to help with Haiti disaster.

PRESS INFORMATION
from Christchurch Rotary
Help for Haiti
Christchurch Rotary to Collect for More Shelter Boxes

In response to the increasingly desperate news from Haiti, Christchurch Rotary is organising an emergency street collection in Saxon Square, Christchurch, on Saturday 16 January from 9.00am to 4.00pm, so that members of the public have an immediate opportunity to contribute to the massive relief effort that is needed.

All the money collected will go towards funding ShelterBoxes, one of the quickest and most effective ways of delivering aid where it is needed. ShelterBox already has people on the ground in Haiti, and the ShelterBox press release copied in below explains how the effort is being mobilised.

Christchurch Rotary's International Committee Chair, Howard Matthews, said: "I urge everyone in Christchurch to contribute what they can - and those who are further afield or cannot get to Saxon Square can donate directly to ShelterBox via its website donation link:
http://www.shelterbox.org/donate.php

"You can find the latest information about what ShelterBox is doing in Haiti (and elsewhere) on their website

"Please help: the need is great, the need is urgent.

" A huge 'Thank you!' from Christchurch Rotary."
Follow up story,

Christchurch people donate nearly £2700 to Haiti, thanks to the people of Christchurch for their generosity, Christchurch rotary and shelterbox.org

The Money raised will enable us to send 6 off shelter boxes to Haiti to provide immediate shelter and emergency survival gear for 60 People.
Aid workers for the international disaster relief charity ShelterBox are on the ground in Port au Prince, Haiti.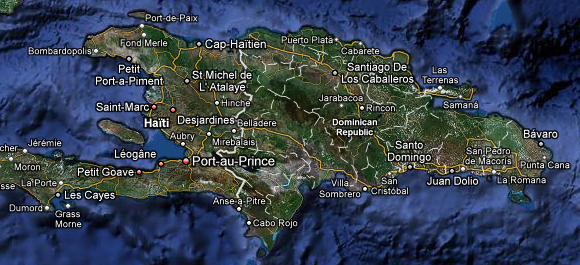 Aid workers for the international disaster relief charity ShelterBox are on the ground in Port au Prince, Haiti.

ShelterBox Response Team (SRT) members Dave Eby (US), Wayne Robinson (US) and Mark Pearson (UK)
arrived in the island's capital on Thursday, January 14 and have already been in contact with government officials, ACTED and Rotarians in the country.

The Response Team, who are completely self-sufficient, has set up base with the help of a Haitian Rotarian.

Speaking from Port au Prince, David Eby said: 'We're working hard to resolve security, logistics and communications.

The city is totally devastated. Our host told us, "There is no more Haiti ."'

The situation on the ground remains fraught with the damaged infrastructure in Haiti
hampering the aid effort but ShelterBox is doing everything within its power to ensure aid reaches Haiti imminently.

ShelterBox's Head of Operations John Leach said: 'We spoke with our team in Haiti this
morning and already they've been working with other aid agencies and the government to assess
where ShelterBoxes are most needed. 'Our priority is now getting logistics in and doing
all we can to get it on the island. We're sending a ShelterBox Logistics team into Miami
to work and coordinate logistics into Haiti from there.'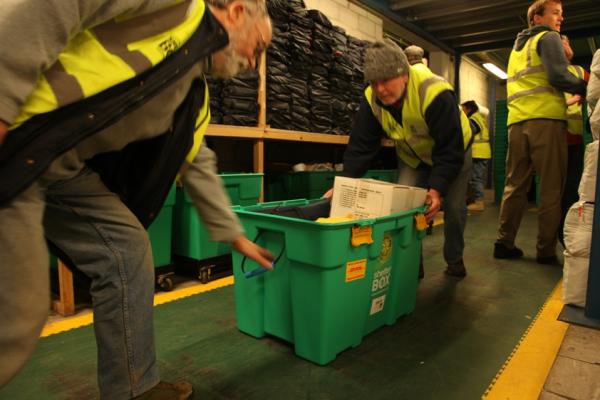 ShelterBox's Logistics Manager Richard Lewis added: 'We're doing everything we can to make sure emergency aid reaches the people of Haiti.

'The situation is changing by the minute and we're exploring every single avenue available
to us in order to make sure the aid gets on the ground as quickly as possible.'

The ShelterBox Logistics team, made up of SRT members Mark Dyer (US), John Lacquey (US) and
Ian Neal (UK), will meet a consignment of ShelterBoxes being flown into Miami, USA and
run the logistics into Haiti from there.

930 ShelterBoxes have already been dispatched and are en route to Haiti while another 1,000
are being packed today at ShelterBox HQ by ShelterBox's team of volunteers. Virgin
Atlantic are supporting the relief effort by flying hundreds of the ShelterBoxes on their
planes.

Sir Richard Branson, President of Virgin Atlantic, said: 'Everyone who has seen the
sheer destruction in Haiti over the last few days will have been moved to help in any way
they can.

'We will fly in as much aid as possible so that the agencies on the ground can respond to the
needs of everyone in Haiti whose lives have been devastated by this tragedy.'

With the need in Haiti growing each day, there are millions of people in need of emergency
shelter. ShelterBox Founder Tom Henderson, OBE, says support at this time is crucial.

'The support we've seen in the last few days has been staggering,' he said. 'It's all hands
on deck for ShelterBox right across the globe. People in Haiti need our help and we stop until
they get it. If you can help, in any way at all, I'd urge you to do so.'


Further information: