Hakko Monitouch HMI Capabilities
You will find below a quick description of Hakko Monitouch's main capabilities.

Monitouch HMI Data Logging
Monitouch HMIs provide powerful & flexible data logging capabilities in an industrially hardened HMI. HMI solutions built to withstand the toughest environments while securely enabling your data collection needs. Locally or Remotely, Internal SRAM, USB, Databases or Microsoft Excel, Monitouch HMI answers all of your Data collection needs! Cost effectively and reliably.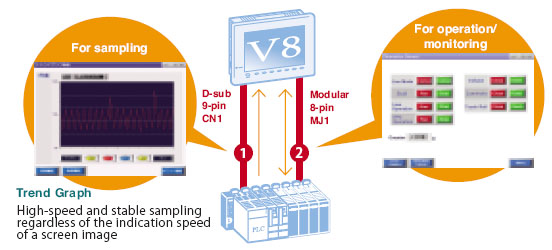 Connectability
Flexibility to connect multiple protocol devices such as PLC and temperature controllers. Flexibility to bridge data between multiple protocols. Getting connected with Monitouch HMI allows you to design control systems without limitations, utilizing an industrially hardened, real time HMI.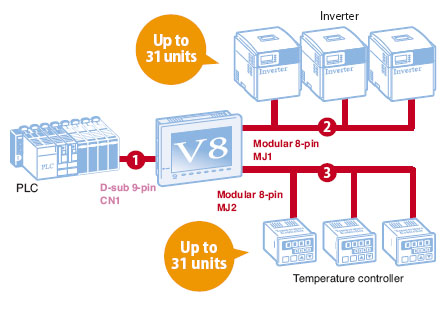 SCRIPTING
Monitouch HMIs offer tools that equip engineers to meet the needs of demanding customers. Customers that want it their way, or you lose the business or order. Does your HMI hardware have the power and flexibility to enable engineering to provide these solutions cost effectively?

Example: The macro edition function: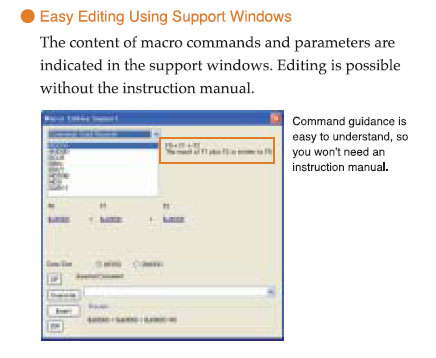 PRINTING
From Production reports & labels to printing barcodes, Monitouch HMIs allow for the most flexible printing functionality in the industry.


DATABASE CONNECTIVITY
Today's manufacturers are faced with the challenge of integrating information from the manufacturing process with other business processes. Monitouch HMIs offers industrially hardened HMI solutions that easily and cost effectively bridge the information gap in your Business management system, SCADA package, or custom software application.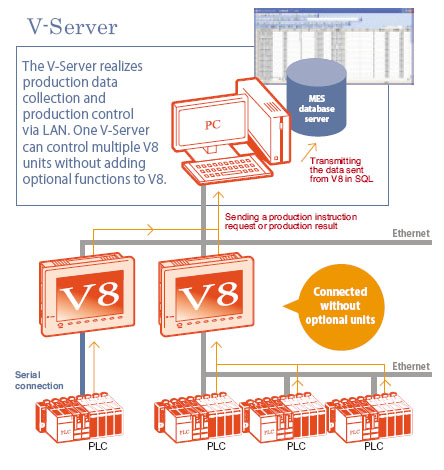 REMOTE SERVICE-ABILITY
The remote capabilities of Monitouch HMIs gives access to the troubleshooting data engineers need to fix the problem fast. Data from the entire process not just the HMI & PLC, but all devices connected to the Monitouch, devices such as PLCs, Drives, Temperature Controllers and more.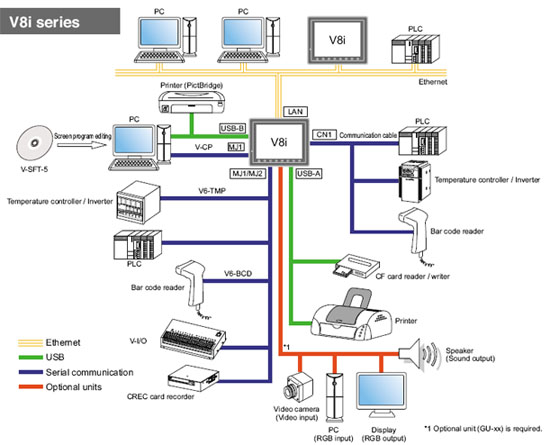 Can we help?
Do you need a price, a replacement unit, some help to take advantage of a Touch Screen on a machine or some technical information? Then get in touch!