Low-cost, High Resolution HMI Touch Panel
With a bright, high resolution touch screen, sophisticated design and extensive connectivity, the new Monitouch TechnoShot is an ideal HMI Touch panel for most applications. The very aggressive pricing of the series gives it a major competitive advantage and is likely to satisfy the most demanding customers.

Monitouch TechnoShot
Highlights:





Bright 7" or 10.2" Touch Screen, TFT Wide LCD
High Resolution WVGA (800 x 480)
Eco friendly LED backlight
Ethernet function: remote maintenance and more
2 x USB ports (master / slave)
3 x serial ports
Fast response display
Low-cost yet sophisticated design

TS Series models: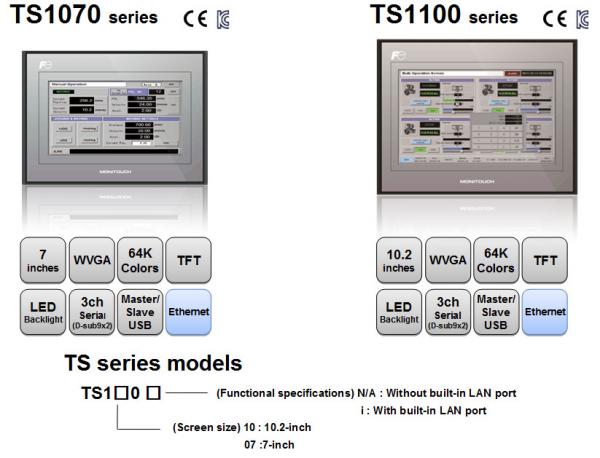 Connect with up to eight kinds of devices from different manufacturers by using Ethernet and serial communication.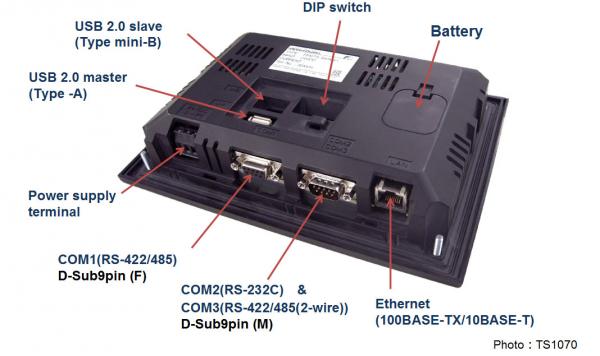 Features:
Remote maintenance and monitoring
Remote Desktop, Network camera and FTP server via Ethernet (i series only)
Pass-through programming: Write / read PC ladder programs to and from your PC through Ethernet or USB connexion
MES: Product records, defect quantity, error causes can be sent to the database (through V-server)
Multilanguage: Up to 16 language
Operation log: You can view the history and analyse the cause of failure
Trend Sampling: Save graph trends and view them on the screen
Security functions: Set password and functions limits according to user level
System configuration: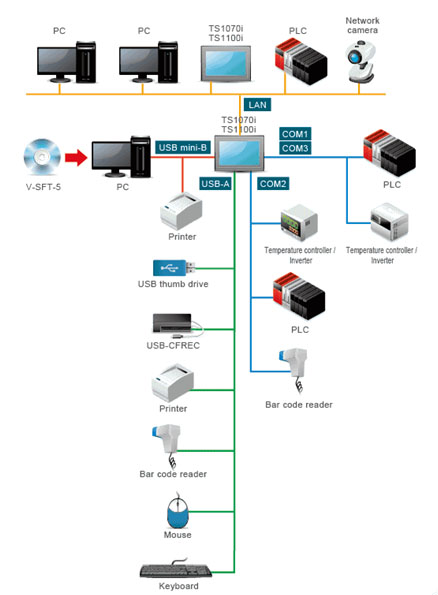 Please get in touch for a quotation or to discuss you application!