Advanced PID Temperature Controllers by Fuji Electric

Fuji Electric PXF is a easy to use, powerful and ultra reliable PID temperature controller.
Simple operation
It accepts any probe type as an input (thanks to its configurable universal input) and can control any type of device with 4 type of output available.


It is simple enough to be used for basic applications with minimum set-up thanks to its advanced auto-tuning feature.
Powerful capabilities
For more demanding applications the PXF can have a wide range of options added to it - from extra alarms, second outputs to RS485 comms etc...
Outstanding support
At Coulton, we are used to support the PXF and we can honestly say that the build quality is fantastic, we almost never have any issue with it - as long as it is set up correctly of course.

And we are here to help. So if you need some advice to get started you can always pick up the phone and talk to us.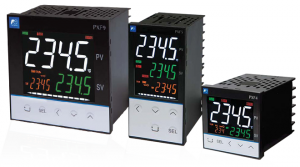 Available from size 4 (48x48mm) up to size 9 (96x96mm)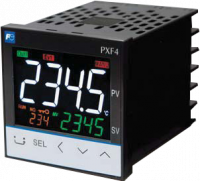 The
Fuji PXF4
(48x48mm) is the most popular controller of the PXF series. It is compact, easy to use and has a large LED display.